Revive your Driveway with CHW Surfacing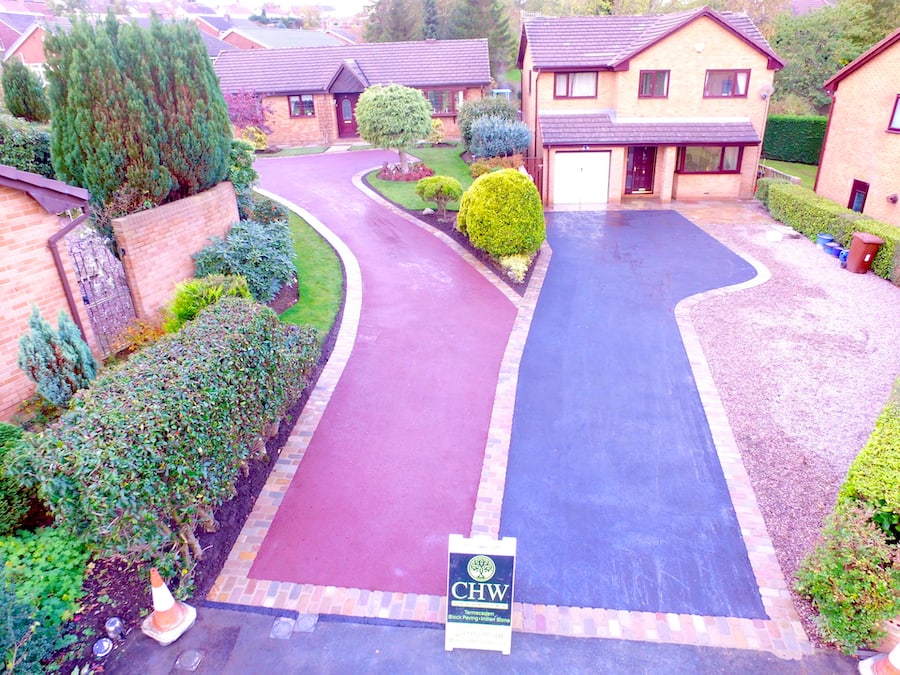 CHW Surfacing Ltd are an established family owned company, well known for our high quality and outstanding driveways. With over 30 years experience in the driveways industry we have installed thousands of driveways all over Lancashire and West Yorkshire.
Types of Driveways
Tarmacadam– Made from premium quality asphalt, can be laid within hours and is an excellent choice for the long term future of your drive. We can install  a block paved border of your choice to retain the tarmac and help give your driveway a fancier look.
Block Paving– 200mm x 100mm concrete blocks come in many different colours and can be laid in different patterns to suit your design. For more information get in touch and we will be more than happy to drop a brochure off and talk through the options for your dream driveway.
Resin Driveways – An increasing popular choice, resin bound driveways are highly decorative, slip resistant, low maintenance and durable. A cost-effective way to ensure that your house has that certain sense of curb appeal.
Here at CHW Surfacing Ltd you can be confident that the work we undertake will be done to the highest quality standards and we guarantee that you will be overjoyed with the workmanship we show. Read our reviews below to see what our customers have had to say about their experience with CHW Surfacing.
Driveways gallery
Click any image below to scroll through the gallery.
Customer Reviews
"We were really impressed with CHW and the work they did for us. Clive and his team were really professional, helpful, friendly and did everything they said they would within the time frame specified and all to a top notch standard. Cannot fault them, they come highly recommended from us!"
Aimee Grindrod, Facebook Review
"After reading your reviews we were glad we chose you and we're not disappointed. Punctual Smart and polite team – a family business to be proud of. Thanks Clive and your great lads for transforming our dated drive"
Pam Gee, Google Review
"Would highly recommend Clive and his team to do any of your gardening needs they transformed my garden and driveway from an eyesore to a thing of beauty. Excellent service and a friendly team of people who were happy for amendments to be made at short notice and extra work to be done." 
Lesley Skehill, Facebook Review
Read more of our Google reviews by clicking here or Facebook reviews by clicking here.
Contact Us Today
Located in Colne, we serve the surrounding areas including, Burnley, Blackburn, Keighley, Skipton, Clitheroe, Nelson, Barnoldswick and Padiham specialising in driveways, block paving, patios, garden paving, fencing and any type of groundworks.
Get in touch for a free, no obligation, competitive quote.