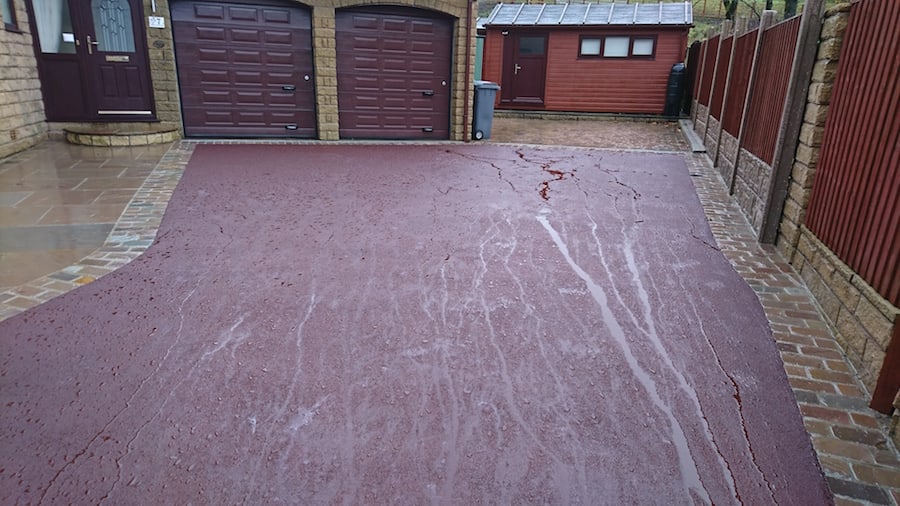 Revive your Driveway with Weather-Proof Tarmac from CHW Surfacing
Here at CHW Surfacing Ltd, we have over 30 years experience and have installed thousands of tarmac drives across Lancashire and West Yorkshire.
Our years of experience means that we can create the driveway you have been looking for and really give your home a refreshed look. No matter how old or worn your existing drive is, or whatever size and shape your area is, we can transform it into a fresh new tarmac parking area.
We only use the best industry equipment for driveways; using only the finest asphalts, gold standard machinery and the most hardworking family team in Lancashire.
Benefits of Tarmac Drives
Tarmac is low maintenance. Once installed there will be no extra costs or time that has to be spent keeping it looking as fresh as when it was first laid.
Tarmac can be easily laid down into any shaped area, which makes it a convenient and versatile option.
The larger the surface area of your driveway, the more cost-effective a tarmac drive is.
Tarmac is flexible, high strength, and durable so you won't have to worry about it breaking, cracking or wearing down.
There are two colours of tarmac drive you can choose to have on your driveway, you can either have a luxurious red look or even a gleaming black colour. View a selection of our tarmac driveway installations in the gallery below.
Tarmac Drives gallery
Click any image below to scroll through the gallery.
Customer Reviews
"We were really impressed with CHW and the work they did for us. Clive and his team were really professional, helpful, friendly and did everything they said they would within the time frame specified and all to a top notch standard. Cannot fault them, they come highly recommended from us!"
Aimee Grindrod, Facebook Review
"After reading your reviews we were glad we chose you and we're not disappointed. Punctual Smart and polite team – a family business to be proud of. Thanks Clive and your great lads for transforming our dated drive"
Pam Gee, Google Review
"Would highly recommend Clive and his team to do any of your gardening needs they transformed my garden and driveway from an eyesore to a thing of beauty. Excellent service and a friendly team of people who were happy for amendments to be made at short notice and extra work to be done." 
Lesley Skehill, Facebook Review
"Clive and his team have just finished laying a tarmac drive and they have done a great job. Very professional from the word go, I would recommend them if you want a first class job at a fair price. Neighbours are mightily impressed and have also asked Clive for a quote." 
James Walkden, Google Review
Read more of our Google reviews by clicking here or Facebook reviews by clicking here.
Contact Us Today
Get in touch for a free, no obligation, competitive quote.