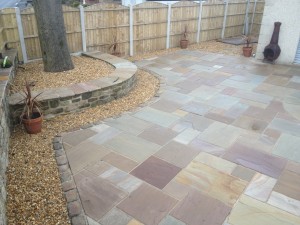 If Block Paving or Tarmac doesn't just quite do it for you then we have a fantastic wide range of Natural Stone available we can choose from Old Rectory, Sandstone, Verona, Artisan, Ceramic, Limestone, Marble, Slate, Clay and Travertine, all these types of Natural stone are selected from the best and only the best stone companies in the North West.
A personal favourite Natural Stone Driveway we also provide is Cobbled Sets, they are big, strong and guaranteed to be there 50 years later with care full planning and time they can be set at the right height, level and size and nothing will move them.
Here at CHW Surfacing Ltd you now that the work is being carried out to a quality and unique standard by the best craftsmen in and around the north west of England. We take our time to listen to our customers and understand them and then draw them up a plan of how we can make their garden or natural stone driveway into the drive they have always desired.
Customer reviews
"Absolutely cracking job of my drive and every bit else. Kept me up to date on the progress of the project throughout and gave sound advice on the some of the challenges we faced along the way (all mine but fixed by these guys!)"
Tony Webuystihl from Burnley | Tarmac driveway resurface (Review left on Facebook)
"Did a fabulous job of transforming my front garden that was a total waste of space into a superb drive. More than big enough for both cars. They were polite and professional at all times and did a fantastic job of cleaning up. Worth every penny. Can't recommend a better team."
Tobias Mackie from Burnley | Black tarmac driveway installation (Review left on Google)
Contact Us Today
Get in touch for a free, no obligation, competitive quote.