Precast Concrete Driveways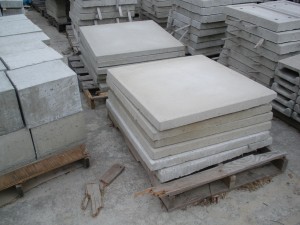 There really isn't a lot that CHW Surfacing Ltd cannot do; we offer an excellent range of Precast Concrete that is fantastic if you have a large, obtuse or bending drive.
The benefits of having a Precast Concrete Drive are almost unlimited, it's a lot better for flexibility if your drive is winding or the angle is very strange and you can choose from many different colours. the strength makes the concrete almost unbreakable and the durability is 70 years plus.
Another beneficiary to having a Precast Concrete Drive is the cost efficiency. It doesn't need maintenance and you can make your own design.
CHW Surfacing has the right tools and equipment to make sure your drive looks unique, stylish and awesome.
We work closely with our customers to ensure 100% job satisfaction. Fill in the form below to discuss your requirements and we'll provide you with a free quote upon request.
Customer Reviews
"We were really impressed with CHW and the work they did for us. Clive and his team were really professional, helpful, friendly and did everything they said they would within the time frame specified and all to a top notch standard. Cannot fault them, they come highly recommended from us!" Aimee Grindrod, Facebook Review
"After reading your reviews we were glad we chose you and we're not disappointed. Punctual Smart and polite team – a family business to be proud of. Thanks Clive and your great lads for transforming our dated drive" Pam Gee, Google Review
"Would highly recommend Clive and his team to do any of your gardening needs they transformed my garden and driveway from an eyesore to a thing of beauty. Excellent service and a friendly team of people who were happy for amendments to be made at short notice and extra work to be done." Lesley Skehill, Facebook Review
Read more of our Google reviews by clicking here or Facebook reviews by clicking here.